Our Services
What We Do
We provide solutions to ease your business processes with advanced and modern technologies designed with special attention to the look and feel of the user experience.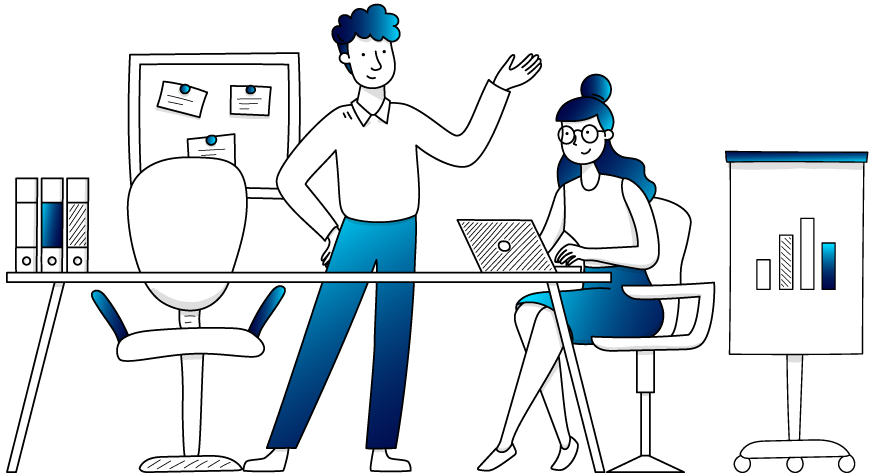 About Us
Who We Are
ParaLogic is a diverse team of tech gurus, creative geeks, and business-minded people with a blend of innovative and strategic ideas.
We thrive on elegant software design, interactive websites, visually pleasing graphic design and expressive illustrations.
We strive to solve challenging real-world problems while welcoming collaboration with partners and the community with open-source software.
Read More
Our Projects
What We Have Done
Vehicle Booking System
We develop and provide ERP solutions for automotive dealerships to manage and track Vehicle Booking Orders from customer orders, payments till delivery of vehicle and documents.
Our Vehicle Booking System has stood the test of new vehicle launch events and have proven to handle rush hours with much efficiency.
The Vehicle Booking System features the following:
Payment schedule tracking.
Booking allocation tracking.
Vehicle stock tracking.
Vehicle invoice and document tracking.
Integrated with Vehicle Registration System.
Integrated with Accounting Module.
Integrated with Vehicle Service System.
SMS and Email notifications.
MIS Builders Website
MIS Builders is an emerging construction company that develops modern houses, apartments, and commercial buildings.
MIS Builders and ParaLogic have partnered together on a quest to create an online brand identity with a website directly integrated with a Construction Project Management ERP system.
From creating an online portfolio to managing growing internal affairs, our team provides technical expertise to help MIS achieve their goals.
ERPNext Pakistan Workspace
The Pakistan Workspace is a regional app for ERPNext that makes it more useful and accessible for Pakistani users to start using ERPNext.
The Pakistan Workspace is a free and open-source software developed by ParaLogic as a community effort to give back to the ERPNext and Pakistan community with features like:
NIC, NTN, and STRN numbers regional fields.
Regional templates and configuration for Pakistan.
FBR Domestic Sales Invoices (Annexure C) report.
SRB Sales Tax on Services report.
FBR POS Integration
Our ERP software enables your retail business to integrate with FBR POS Invoicing System directly with your point-of-sale or billing system.
The FBR POS Integration features real time posting with special attention to the speed of processing transactions so that the customer is never left waiting.
FBR POS Integration features the following:
Real time invoice posting to FBR POS API Service.
FBR POS Invoice # and QR Code generation.
Fallback mechanism and background posting.
Immutable invoices and credit note reversals.
FBR Domestic Sales Invoices (Annexure C) report.
Item Tax Template
The Item Tax Template feature enables flexibility in ERPNext to apply different tax rates on individual line items in sales and purchase transactions based on configuration rules for auto-selection and manual selection.
This feature was developed by ParaLogic in collaboration with Frappe Technologies, the author of ERPNext, as a contribution to the ERPNext core functionality.
The Item Tax Template features the following:
Standard and non-standard tax rate application.
Item and Item Group wise tax template rules.
Manual tax template selection in transactions.
Tax Category wise rate configuration.
Customer and Address wise Tax Category rules.
Server Management System
The Server Management System is an ERP for Infrastructure as a Service (IaaS) companies, developed in collaboration with Quark Cyber Systems, to automate server deployment, billing and payments.
Our ERP allows integration with customer portals and cloud services to enable your customers to interact with you online and help you take your business to the clouds.
The Server Management System features the following:
Integration with VMWare cloud automation services.
Cloud server catalog and ordering system.
Online payment gateway integration.
Virtual machine deployment system.
Automated subscription and billing system.
Support issue management.
Intergration with cloud storage & backup services.
Spice Production
JY Foods fully utilizes our ERP services to manage their spice production business from production costing to managing stock and accounts under one system.
Like with JY Foods, we provide a complete ERP solution which includes development, consultation, implementation, user training, cloud hosting, maintenance and upgrades.
Our ERP system has helped achieve the following:
Automated costing with multi-level Bill of Materials.
Separation of business units with Cost Centers.
Simplified accounting and financial statements.
Increased accounts receivable recovery.
Improved supply chain with auto reorder system.
Enabled transparency between stakeholders.
Vehicle Service System
We develop and provide ERP solutions to allow automotive workshops to manage and track Repair Orders from service reminders, appointments to parts issuance and billing.
Like this module, our ERP software enhances communication between different departments to provide a streamlined experience for your customers and employees.
The Vehicle Service System features the following:
Workshop vehicle tracking.
Integrated with Parts/Stock Module.
Technician job assignments.
Free service and insurance tracking.
Simplified one-click billing.
Integrated with appointment system.
Periodic maintenance and warranty tracking.
Contact Us
Send Us A Message
Please leave us a message if you have any queries and we will get in touch with you.
Start your journey with us